Histórico
Sabe… Eu tenho uma tia, que eu sou fan dela.
Ela é artista também, e tem um estilo de vida que eu gosto muito, e que me inspirou muito a formar varios detalhes de minha personalidade. (mas isso é assunto pra outro dia.)
Tem um quadro dela que ela se desenhou usando um colar e desenhou o seu amado dentro do colar dela, e em outro quadro, ela desenhou o amado dela usando um colar e se desenhou dentro do colar dele.
O amado dela, onde quer que ele esteja, está com um quadro. E minha tia, onde quer que ela esteja, está com o outro quadro.
Inspirado nessa idéia dela, eu fiz esse desenho e o anterior.
Técnica
Grafite HB 0.5 sobre papel (sulfite comum tamanho A4)
Data

?/?/2003
History
D'you know… I got an aunt, and I am her fan.
She is an artist too, and she's got a life style I like, and inspired me a lot to form my personality. (but this is a subject for another day.)
There's a frame which she drew herself using a collar and drew her beloved inside her collar, and in another frame, she drew her beloved using a collar and drew herself inside his collar.
Her beloved, wherever he is, he is with one frame. And my aunt, wherever she is, she is with the other frame
Inspired in this idea, I made this drawing, and the previous one.
Technique
Graffiti HB 0.5 over paper (standard A4 format)
Date

?/?/2003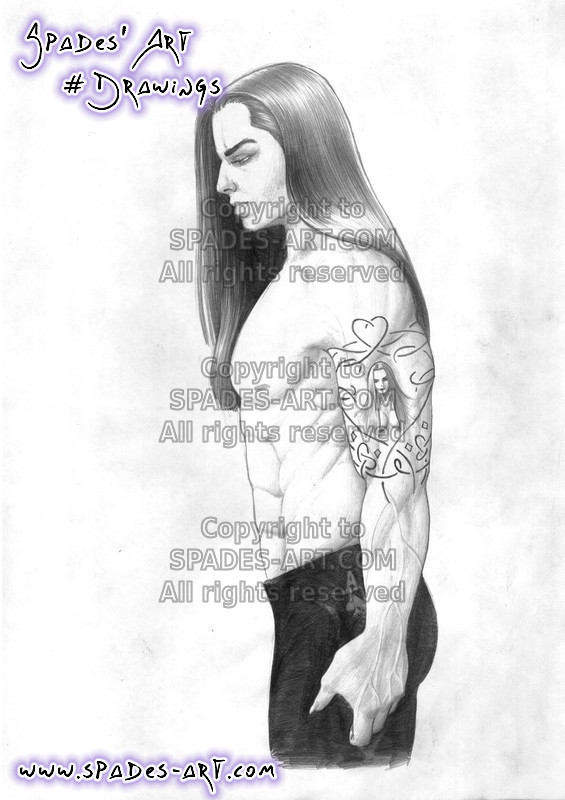 – Ampliar imagem / Enlarge image –