Histórico
Ilustração feita para um jornal aqui da região voltado para o público da musculação
O cliente tinha me pedido pra fazer uma marombeira no estilo do filme "The Matrix". Usando óculos escuros e sobretudo de couro brilhante.
Técnica
Lápis de cor sobre papel (sulfite comum tamanho A4)
Data

?/Ago/2003
History
Ilustration made for a local newspaper for the bodybuilding readers.
The client had asked me to make a muscle woman in the same style of the movie "The Matrix". Using sun glasses and black leather overalls.
Technique
Color pencil over paper (standard A4 format)
Date

?/Aug/2003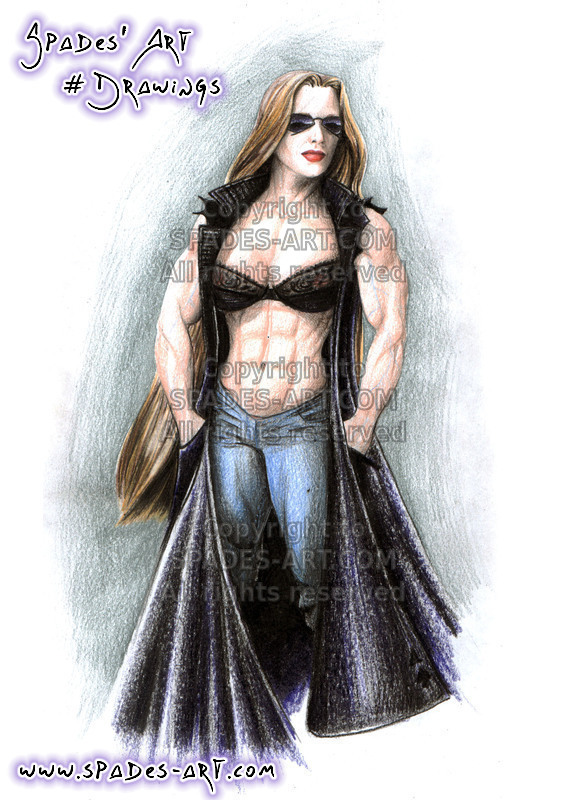 – Ampliar imagem / Enlarge image –