Histórico
Este quadro foi de uma série que fiz numa época em que eu tentei montar uma exposição.
Este foi feito com muitas etapas, pois eu usei muita "máscara" para executá-lo, e a tinta que eu usei (esmalte sintético) demora 12 horas pra secar. Ent&aatilde;o levava um dia entre uma etapa a outra.
Eu entitulei este de "Universo feminino" por motivos óbvios.
Detalhes
Largura: 35 cm (13,7 pol.)
Altura: 50 cm (19,6 pol.)
Técnica: Aerógrafo (com máscara) com tinta esmalte sobre papel grosso.
Preço: U$ 250,00
Data

?/Nov/2002
History
This frame was one of a serie of frames I made when I was trying to compose an exposition.
This frame was made with a lot of stages, cause I used a lot os "masks" to performed it, and the paint I used (enamel) takes 12 hours to dry. So it takes a about day between one stages to another.
I titled this as "Female universe" by obvious reasons.
Details
Width: 13,7 In (35 cm)
Height: 19,6 In (50 cm)
Technique: Airbrush (aerographer) (with mask) with enamel paint over thick paper.
Price: U$ 250,00
Date

?/Nov/2002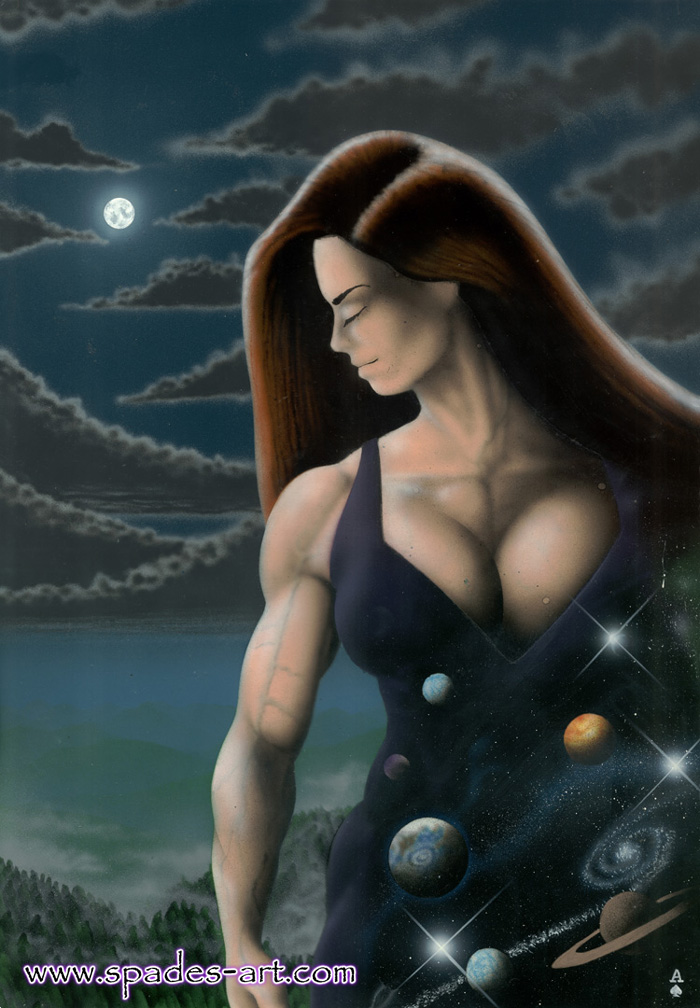 – Ampliar imagem / Enlarge image –