Histórico
Eu curti umas botas que eu tinha visto em um dos quadros do artista Raphael Brom, e me inspirei em fazer esse.
Já o cabelo e corpo foi por minha conta.
Técnica
Grafite HB 0.5 sobre papel (sulfite comum tamanho A4)
Data

?/?/2003
History
I liked the boots I saw in one of Raphael Brom's frames, and I got inspiration to make this.
The hair and body was for my own idea.
Technique
Graffiti HB 0.5 over paper (standard A4 format)
Date

?/?/2003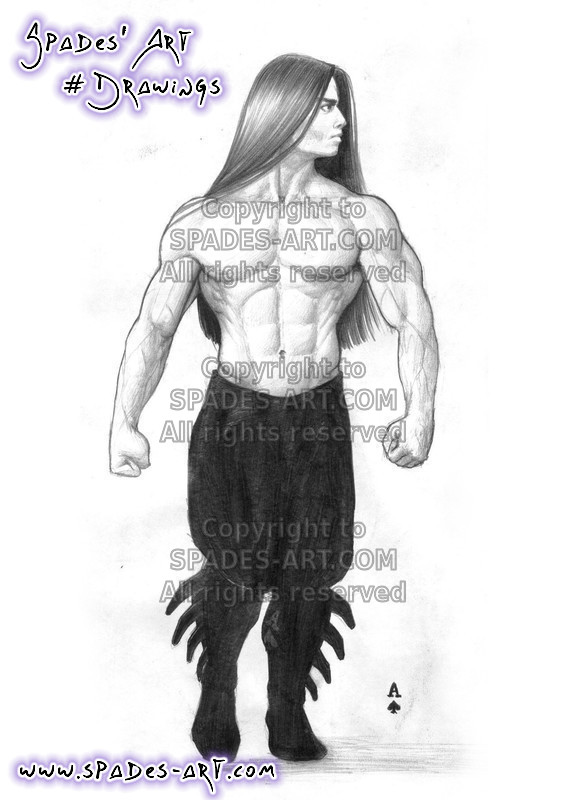 – Ampliar imagem / Enlarge image –