Histórico
Fiz este quadro para um concurso de pintura.
Eu tinha ganhado premiação no ano anterior na categoria desenho.
Neste ano eu recebi a inscrição muito em cima da hora, o que me fez pintar algo correndo, não dando um resultado muito bom.
Eu fiz este juntamente com outros 2 quadros, e acredito este ter sido o "melhorzinho".
Anos mais tarde, acabei presenteando uma namorada de amigo meu, pois ela pareceu realmente ter gostado, pois toda vez que eles me visitavam, ela comentava sobre o quadro.
Detalhes
Largura: 80 cm (31,5 pol.)
Altura: 60 cm (23,6 pol.)
Técnica: Tinta esmalte sobre tela.
Data

?/Abr/2001
History
I made this frame for a painting contest.
I had won on the previous year in drawing category.
This year I received the inscription too late, what made me paint quickly, not causing a good result.
I made this with another 2 frames, and I believe this is the "little best" one.
Years ahead, I finished by gifting a friend's girlfriend with it, cause she really seemed to like it, cause she commented the frame everytime they come to visit me.
Details
Width: 31,5 In (80 cm)
Height: 23,6 In (60 cm)
Technique: Enamel paint over screen
Date

?/Apr/2001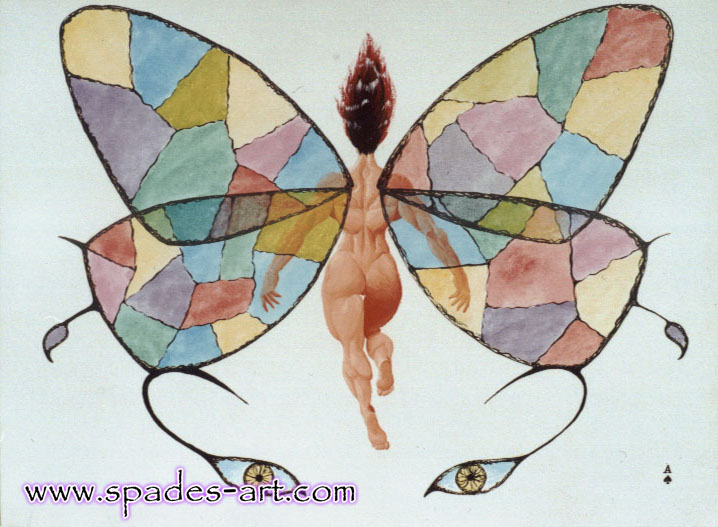 – Ampliar imagem / Enlarge image –