Histórico
Sempre gostei de gargulas, ou figuras esculpidas em pedra. Se tudo correr bem, pretendo esculpir um dia.
Enquanto isso eu faço quadros como este.
Detalhes
Largura: 35 cm (13,7 pol.)
Altura: 50 cm (19,6 pol.)
Técnica: Aerógrafo (com máscara) com tinta esmalte sobre papel grosso.
Preço: U$ 800,00
Data

?/Dez/2002
History
I always liked gargoyles, or figures sculpted in stones. If everything run fine, I intend to sculpt someday.
While not, I make frames like this one.
Details
Width: 13,7 In (35 cm)
Height: 19,6 In (50 cm)
Technique: Airbrush (aerographer) (with mask) with enamel paint over thick paper.
Price: U$ 800,00
Date

?/Dec/2003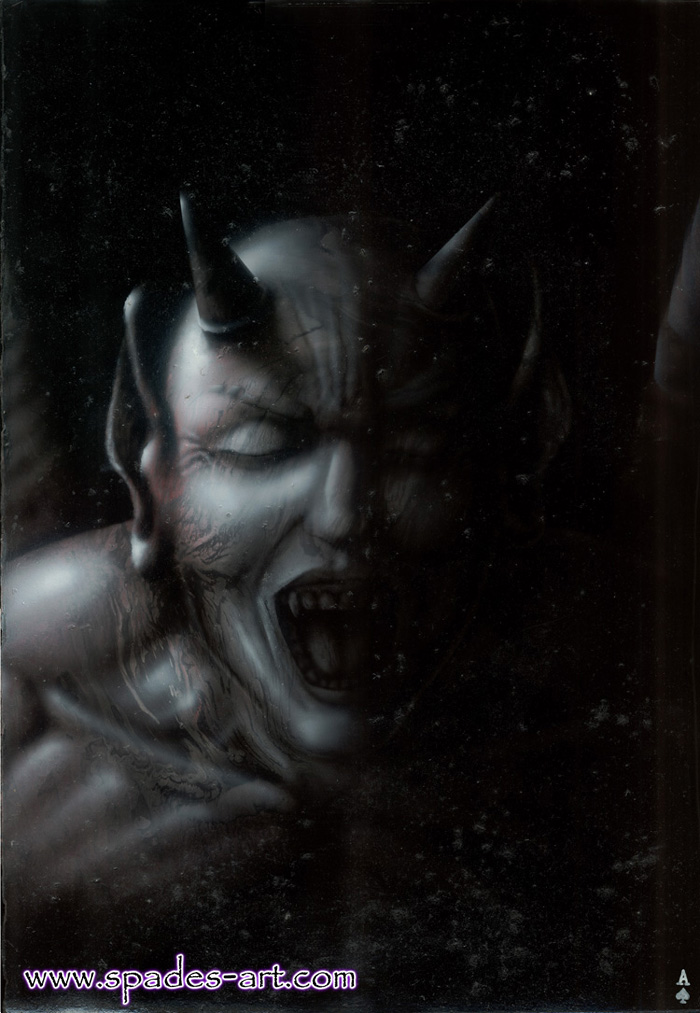 – Ampliar imagem / Enlarge image –