Histórico
Este aí foi um dos últimos que eu fiz. Foi o período que minha depressão começou a piorar, portanto acabei desanimando de pintar.
Detalhes
Largura: 66,5 cm (26,2 pol.)
Altura: 96 cm (37,7 pol.)
Técnica: Aerógrafo com nankin (colorido) sobre papel espesso
Preço: U$ 500,00
Data

?/Dez/2003
History
This one was one of the lasts I made. It was on a time my depression started to get worse, therefore I ended discouraging of painting.
Details
Width: 26,2 In (66,5 cm)
Height: 37,7 In (96 cm)
Technique: Airbrush (aerographer) with nankin (colored) paint over thick paper
Price: U$ 500,00
Date

?/Dec/2003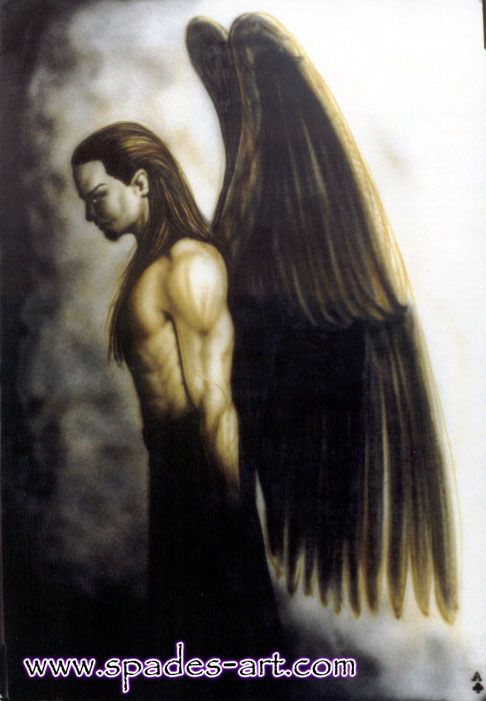 – Ampliar imagem / Enlarge image –