Histórico
Este é um desenho que eu fiz para uma amiga minha da academia que eu treino. Ela tem uma beleza muito diferente e exótica.
Ela está terminando os estudos aqui e voltará para sua cidade até o fim deste ano, e eu não sei se a verei novamente.
Eu não posso pedí-la para ficar, e eu não posso pedí-la para que me leve com ela. Então eu pedi para ela deixar pelo menos uma foto de seu rosto, pois ela é algo que realmente vale a pena se olhar.
Técnica
Grafite HB 0.5 sobre papel (sulfite comum tamanho A4)
Data

21/Jun/2005
History
This is a drawing I made to a friend of the gym I train. She has a very different and exotic beauty.
She's finishing her studies here and she's gonna come back to her town in the end of this year, and I don't know if I'll see her again.
I can't ask her to stay, and can't ask her to take me with her. So I asked at least to leave me a single photo of her face, cause she's something that really worth to look at.
Technique
Graffiti HB 0.5 over paper (standard A4 format)
Date

21/Jun/2005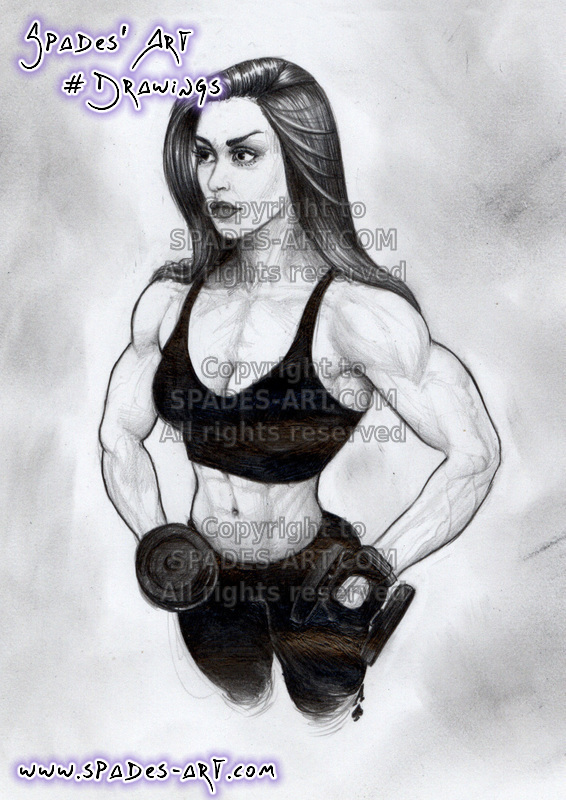 – Ampliar imagem / Enlarge image –