Histórico
Este desenho eu fiz na casa de um amigo meu, copiando da tela do computador. Era uma foto da atleta Gina Davis.
Neste desenho eu estava concentrado em fazer o cabelo dela, que apesar de ser um corte de cabelo que eu não gosto muito (corte em camadas) eu gostei do desafio de fazê-lo.
Técnica
Grafite HB 0.5 sobre papel (sulfite comum tamanho A4)
Data

?/Abr/2004
History
This drawing I made in a friend's house copying from the computer screen. It was a picture of the athlete Gina Davis.
In this drawing I was concentrate in make her hair. I don't like this kind of hair-cut that much (cutted in layers), but I enjoyed the challenge of making it.
Technique
Graffiti HB 0.5 over paper (standard A4 format)
Date

?/Apr/2004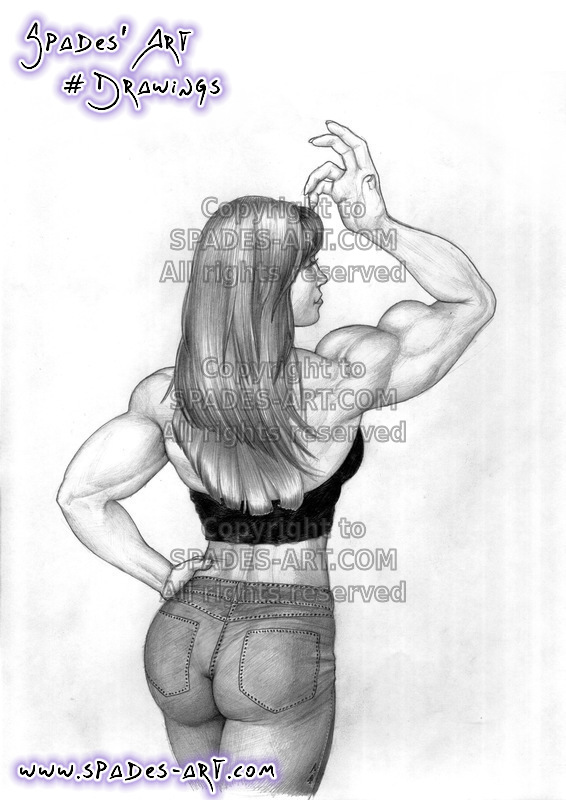 – Ampliar imagem / Enlarge image –