Histórico
No período deste desenho, eu estava dando aula de desenho.
Meu aluno era adolescente, e eu lembrei dos meus tempos de adolescente, quando eu desenhava personagens de história em quadrinhos famosos.
Então me dei conta de que eu nunca tinha desenhado o wolverine esses anos todos, por mais que eu gostasse dele.
Então eu desenhei esse aí enquanto meu aluno desenhava o exercício que eu tinha passado.
Técnica
Grafite HB 0.5 sobre papel (sulfite comum tamanho A4)
Data

?/Mar/2004
History
This drawing was when I was teaching drawing.
My student was a teenager boy, and I remember from my teen days, when I used to draw famous comic books' characters.
So I realized that I've never drawn Wolverine all those years, even being a fan.
Then I drew it while my student drew the exercise I passed him.
Technique
Graffiti HB 0.5 over paper (standard A4 format)
Date

?/Mar/2004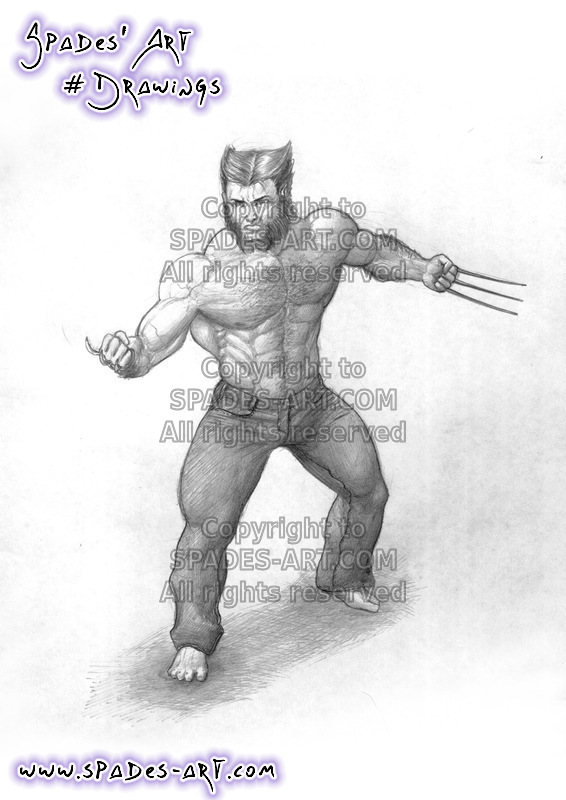 – Ampliar imagem / Enlarge image –