Histórico
Outro quadro de uma série de quadros que eu estava preparando para exposição.
Este quadro também tem um significado importante pra mim, pois vem de uma série de sonhos que tenho.
Detalhes
Largura: 66,5 cm (26,2 pol.)
Altura: 96 cm (37,7 pol.)
Técnica: Aerógrafo com nankin sobre papel espesso
Preço: U$ 500,00
Data

?/Nov/2003
History
Another frame from a serie of frames I was preparing for exposition.
This frame also has an important meaning for me, cause it comes from a serie of dreams I have.
Details
Width: 26,2 In (66,5 cm)
Height: 37,7 In (96 cm)
Technique: Airbrush (aerographer) with nankin paint over thick paper
Price: U$ 500,00
Date

?/Nov/2003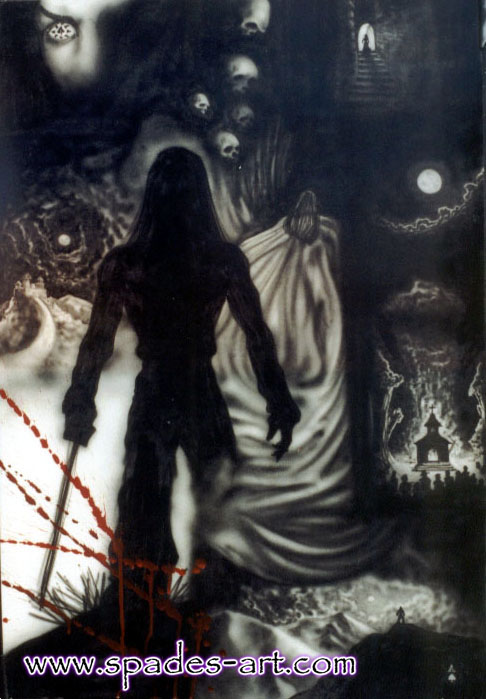 – Ampliar imagem / Enlarge image –