Histórico
Estava no shopping e havia uma moça comendo sozinha que me chamou a atenção por uma série de motivos, e resolvi fotografá-la.
Quando eu terminei de comer, eu fui até sua mesa e disse que a tinha fotografado. e deixei o meu cartão falando para ela visitar meu site para conferir.
Como ela nunca escreveu, eu não sei se ela viu ou não, se gostou ou não…
Detalhes
Câmera: Pentax MX
Filme: 400 ASA, colorido
Iluminação: Local (artificial)
Data

?/Jul/2003
History
I was eating at the mall and there was a lady eating alone, and she caught my eye by a lot of reasons, and I decided to take a picture of her.
When I finished my meal, I went to her table and I told her I had took a picture of her and I gave her my card telling her to visit my site to check it out.
As she never wrote, I never knew if she saw or not, if she liked it or not..
Details
Camera: Pentax MX
Film: 400 ASA, color
Illumination: Local (artificial)
Date

?/Jul/2003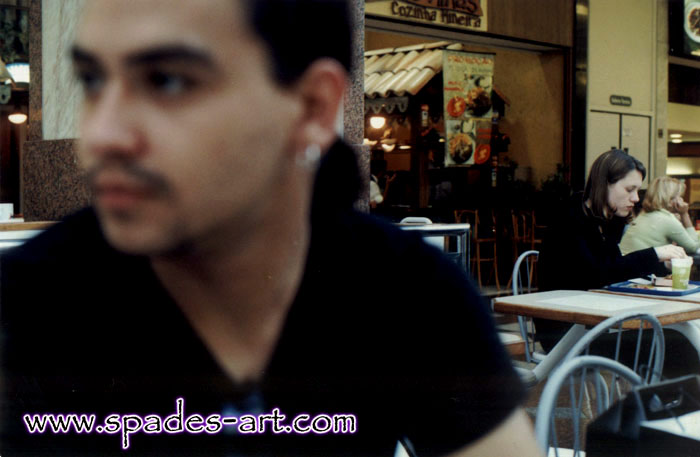 – Ampliar imagem | Enlarge image –