Histórico
Este quadro foi de uma série que fiz numa época em que eu tentei montar uma exposição.
Trata-se de uma pintura de um braço de mulher forte esculpido em pedra. E a idéia do fogo em torno dela, tem como propósito apenas destacar as partes mais escuras do fundo preto.
Detalhes
Largura: 38,2 cm (15 pol.)
Altura: 25 cm (9,8 pol.)
Técnica: Aerógrafo (com máscara) com tinta esmalte sobre papel grosso.
Preço: U$ 50,00
Data

?/Jul/2002
History
This frame was one of a serie of frames I made when I was trying to compose an exposition.
It's about a paint of a strong woman's arm sculpted in stone. And the purpose of the flames around it, is only to detach the dark parts off the black background.
Details
Width: 15 In (38,2 cm)
Height: 9,8 In (25 cm)
Technique: Airbrush (aerographer) (with mask) with enamel paint over thick paper.
Price: U$ 50,00
Date

?/Jul/2002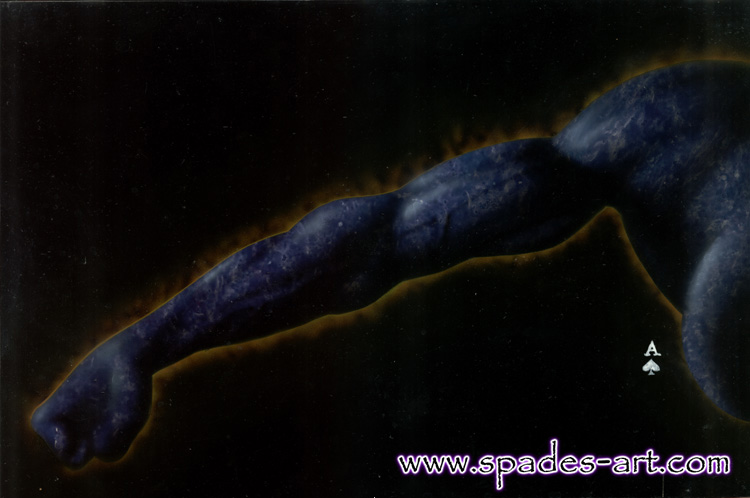 – Ampliar imagem / Enlarge image –