Histórico
Adoro essa moça.
Leonina, musculosa, alto-astral,…
Ela pode não parecer ser tão musculosa assim, por causa do porte longilíneo dela, pois ela tem 1,83m de altura.
Acredite… ela é BEM forte.
Ela mesma quem fez e atualiza o seu site. Vale a pena conferir.
Técnica
Grafite HB 0.5 sobre papel (sulfite comum tamanho A4)
Data

?/Mai/2002
History
I love this lady.
Lion, muscular, well tempered…
She may not appear that muscular, by her members and body length, cause she has 1,83m (6ft) tall.
Believe… she is VERY strong
She made and update her site. Worth to check it out.
Technique
Graffiti HB 0.5 over paper (standard A4 format)
Date

?/May/2002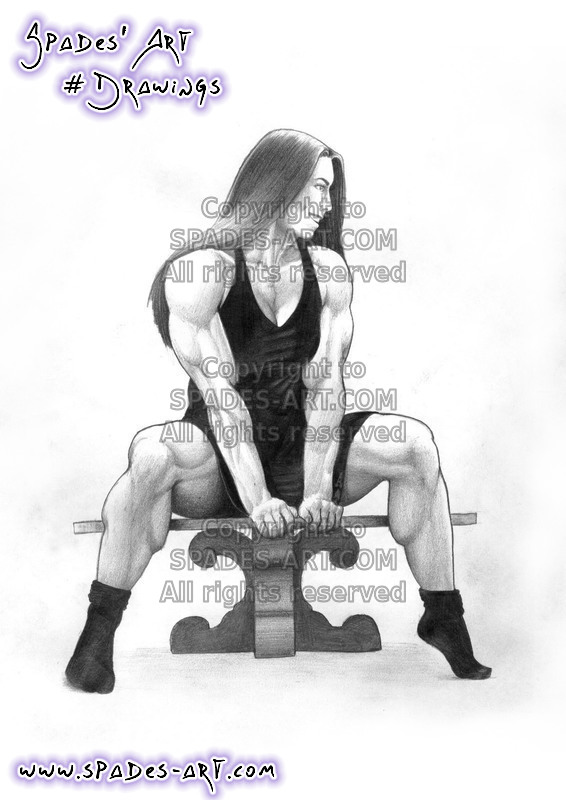 – Ampliar imagem / Enlarge image –