Histórico
Vocês não vão acreditar. Mas eu estava manuseando uma "barbie-bailarina" quando tive a iéia de fazer este.
Fiquei analisando o ângulo das pernas e tornozelos e pensei:
"Tá aí! Como seria uma bailarina musculosa?"
Então eu fiz uma bailarina ao meu estilo. "Musculosa e gótica"
(lembrando mais uma vez que eu não sou exatamente "gótico")
Técnica
Grafite HB 0.5 sobre papel (sulfite comum tamanho A4)
Data

?/Dez/2001
History
You won't believe that. But I was handling a "barbie-dancer" when I had the idea to make this one.
I was analyzing the angle of the legs and ankles and I thought:
"Good question! How would a female muscle dancer look like?"
So I made a female dancer in my style. "Muscular and gothic"
(remembering one more time that I am NOT exactly "gothic")
Technique
Graffiti HB 0.5 over paper (standard A4 format)
Date

?/Dec/2001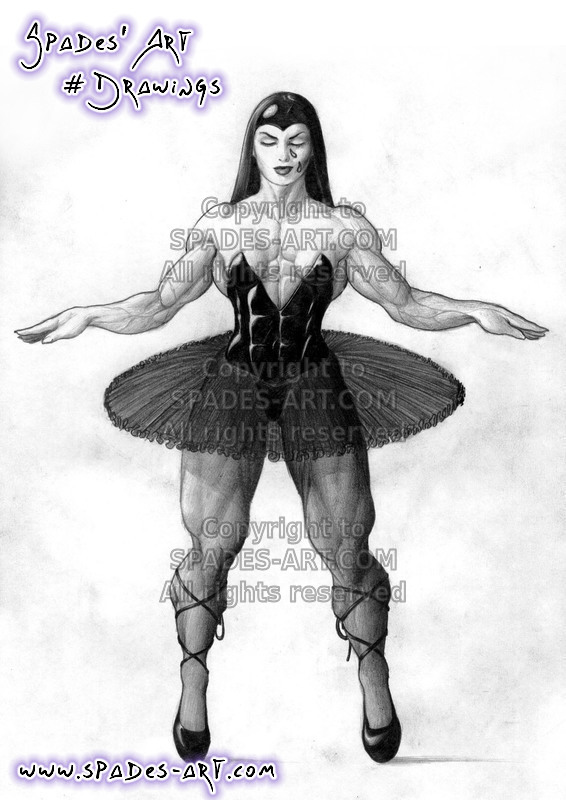 – Ampliar imagem / Enlarge image –